Lenght
78, 81 y 81 m m
Beam
26 m m
Speed
32 nudos nudos
People
625-655
Vehicles
130-144
Tres 'fast ferries' en honor a tres reyes
Esta serie de catamaranes fast ferries fue contruida por el astillero australiano Incat y adquiridos por Baleària entre los años 2005 y 2007. Pueden alcanzar una velocidad máxima superior a los 30 nudos y sus dos patines garantizan la estabilidad para unos viajes más confortables.
Sus nombres rinden homenaje a tres reyes aragoneses: Jaume I de Aragon, el Conquistador (1208-1276), Jaume II de Aragón, el Justo (1267-1327) y Jaume III de Mallorca, el Temerario (1315-1349).
Lounge seat
Butaca estándar acolchada, situada en los salones de clase turista.
Superior lounge seat
Butacas acolchadas, amplias y reclinables para un mayor confort.
Cafetería
Estos fast ferries cuentan con una cafetería interior durante todo el año con snacks y bebidas.
Tienda regalos
Este barco tiene una tienda con variedad de objetos para regalo. Además, si eres socio del Club Baleària podrás disfrutar de descuentos adicionales.
PMR
Los 'Jaume' disponen de acceso para personas con movilidad reducida. Cuentan plataformas para el acceso a la cubierta de pasaje, aseos adaptados y anclajes para sillas de ruedas.
Mascotas a bordo
El buque cuenta con una zona para que las mascotas puedan viajar con el resto de la familia.
Internet
This Baleària ship offers extensive connectivity thanks to the on-board Wi-Fi signal, with access to the network available by purchasing vouchers, allowing you to stay connected throughout your trip.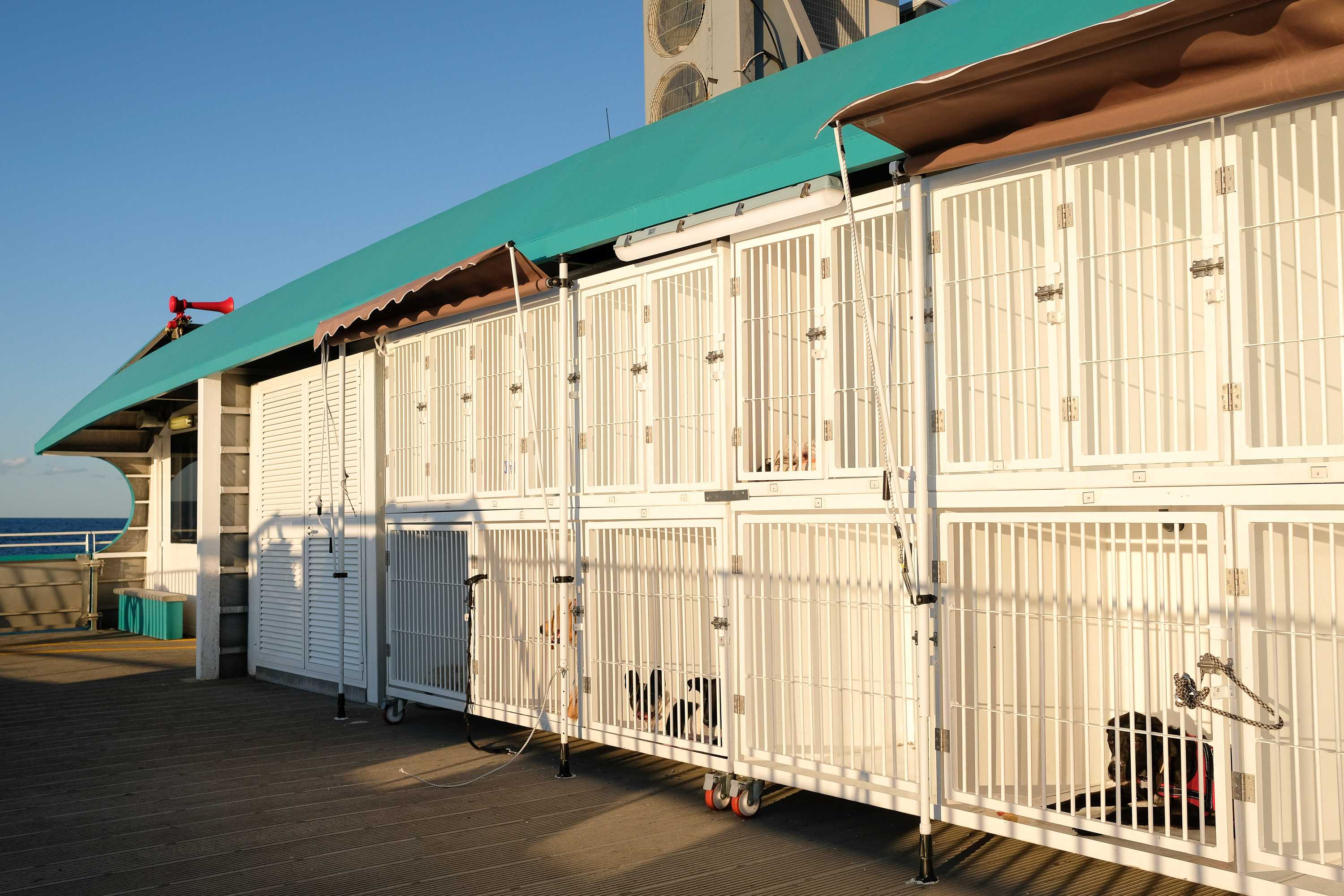 Casitas de calma
Espacio reservado para animales de compañía situado en la terraza exterior de estos barcos, con toldos para protegerles del sol.
Do you want to change the departure date?